OMG I*m kinda blogging
a lot
lately, no?
Well, since this one is about
TVXQ
or
Jaejoong
(or my
bro
), there can't be any excuses or postpones!
Yosh! I told you last time already that I got a
serious TVXQ crush
!
I*d like to emphasize TVXQ crush, not JJ crush!
Every guy*s so awesome and cute in there, that I HAVE to love everybody.
Though I confirm that Jaejoong is the best looking in the lot~
Maybe you wonder, why I wrote that this post might by abt my bro~
Or maybe you already know, that I plan to turn my bro into a
TOTALLY COMPLETE ULTIMATE 100% JAEJOONG LOOKALIKE !!!!
I know what you think, aye?
You think it*s impossible, ritee?
Hahaaa !!!
I won't say anything yet!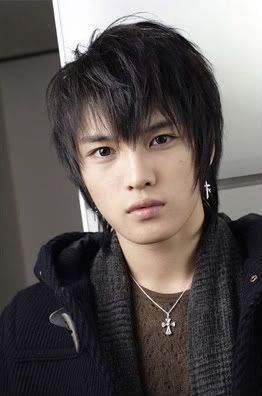 Let me tell you this abt my bro 1st:
He's
15
.
That means, manipulating a small boy in order to have him idolizing Jaejoong and therefore becoming like him would be too late.
Good idea from
Uyen
though, I shall think about who I*ll turn my 2 years old cousin into.
Although he looks like
Mason
already~
J/K !!! My lil cousin looks LONG WAY cuter !!!
And he behaves long way cuter !!! [that*s a native korean proved fact]
But LUCKILY my bro is also TVXQ fan and considers
Jaejoong the coolest Korean guy on earth
!
And also Jaejoong and my bro's name start with an '
JA
'
See? Get it?!
God works wonders among us, brothers and sisters !!!
Read the signs, people!
Anyway, still since you know that, you still won't believe me, that I can turn my bro into a Jaejoong lookalike?
You think, 'What she gonna do?
The only possible thing is kinda get the same haircut or clothes~
Something like that hor!
And anyway it gonna turn out to be COMPLETELY UN-JAEJOONG like!
Her bro will rather be totally defaced (verunstaltet) and anyway the project will turn out to be bullshit!
I say 'Noohoooo'!
You won't believe your eyes!
It's getting
thrillllling
!!!!!!!!

.
.
.
.
.
.
.
.
.
.
.
.

[My Bro aka Jaejoong before his nosejob xD]
HearDCore!
I mean, doesn't he completely look like JJ?
Hmm... somehow his hair goes into the opposite direction xD
Anyway, I plan to turn my bro into a 1:1 JJ copy and then
travel Korea
with him!
DAMN, ppl will fucking kill me hahaaaaa !!!
It gonna be terrriiiifffiiiiccc !!!!
Anyways, it still a long way from that!
But, confirm my bro looks like JJ !!
Even the eyes are kinda the same!
Well, here are the steps, that have to be done, before that glorious Korean visit:
#1 Longer Jaejoong like
hair
This gonna be hard, since my parents are damn stupid and say that long hair makes boys dumb =.=
#2 Buy all kind of '
Hero Style
'
jewellery
Well, this is kinda cheap, since a necklace only costs about 12€ or so (+ shipping costs)
The problem is, is that my bro refuses to get an 'ear hole' (there doesn't seem to be any proper translation for 'Ohrloch')
So, he can't wear that '
Hero style
' cross earrings.
Luckily, he doesn't think it's to gay to wear cross necklaces xD (He says that JJ wears them, so it's ok and also it reminds him of Alucard from Helsing)
#3 JJ style
clothes
Well, easy one.
Though my bro likes the Shinee style more (colorful sporty things nike air blabla)
Not that I wouldn't like Shinee, but it's Jaejoong xD
The only (tiny lil) problem is that I am the one spending money xD
My bro would never do it of his own.
Peanuts for a fanatic like me.
I really look gleefully forward to that holy day in Korea. OMG !!!
Here are the pics of the 'jewelry' Imma gonna buy for my bro: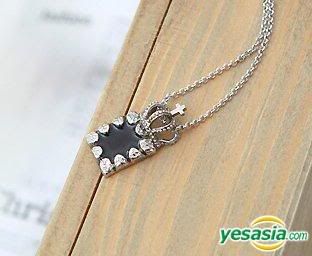 You may think that the 2nd necklace looks gay, but there is/are (a) pic on which Jaejoong's wearing it!
And that's the ring
It looks like a thing of nothingness to me, but whatever it's JJ's style, lah xD
Suddenly I got lazy of blogging on
and since I don't know what to say more~
I shall end this abruptly~
Hmmmmm...................................
Let*s hope my bro will looks like JJ in the near future!
Banzaiii !!!!
Chu
,
Aini
x3
P/s: Should I have too much money, someday I will get him Shinee style thingies, too.
I*m pwetty mad spending money, no? xD

P/p/s: OMG we're eating so much strawberry + whipped cream (Sahne) lately !!!