My parents put our old TV in my room during my stay in Paris and therefore had to put all my things in those boxes to make place. How ridiculous is that?
I can't be bothered to put them to a new place anyways.
Btw the boxes are from Tchibo and made cute! Tchibo has so cool things sometimes, I'll show you when I have time!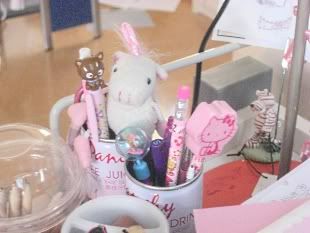 Life is so cruel sometimes.
My bed is gone gone gone for good
(ノД`)・゜・。
My parents are bringing my aunt to the airport right now and say that after that I could go to Ikea with them to get the Ikea bed.
Should I do it?
Or should I wait until another princess bed is available somewhere?
Normally I would wait for another bed, but I NEED A NEW BED or my room will never be tidy and princess like again !!!
(yes, tidy. I gave up in cleaning my room, cuz it's not my room without a bed in it !!)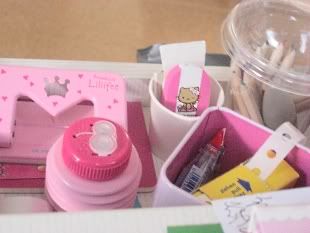 And as for my parents.
They seriously think of buying another new car, after having bought a new Mercedes this year.
WTF ?!
And now my dad is worrying about the new car, cuz he fears that it won't be available on Thursday when my parents will go and
buy
or whatever anymore.
My mother said he was being paranoid.
I only said they should remember my bed...
Available on Monday, gone on Friday.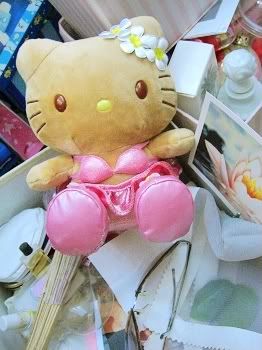 Rui
I saw the business card of an old friend of my mom on the sideboard yesterday.
She has some sort of Beauty Spa and you can get all sorts of massage, health, asia, nail, spa, beauty, therapy etc etc etc there.
I told my mom that the nxt time we visit Berlin we gotta visit her and I get my nails done.
My mother only
Naaah...
. Not taking me serious at all.
My parents are in some points worse than the worst vietnamese parents.
I think they would rather survive a boyfriend than me having nails or make-up xD
I rly rly like colorful nails, but I rarely get mine done !!!
As it reads on the Nail Up! 09/09
No Nail No Life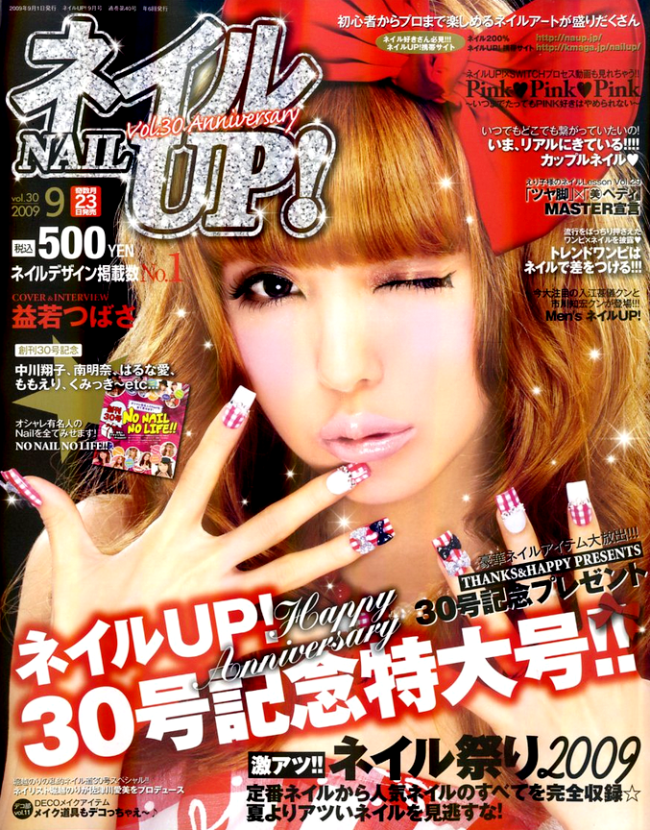 Talking abt
GYARUS
and so on, I have a new
Favo Model !!!
Ikemegu !!!
I love hair eyes !!!
They look kinda drowsy sometimes.
I think I already noticed her on the catwalks of the SGC this year.
She's totally adoreable !!!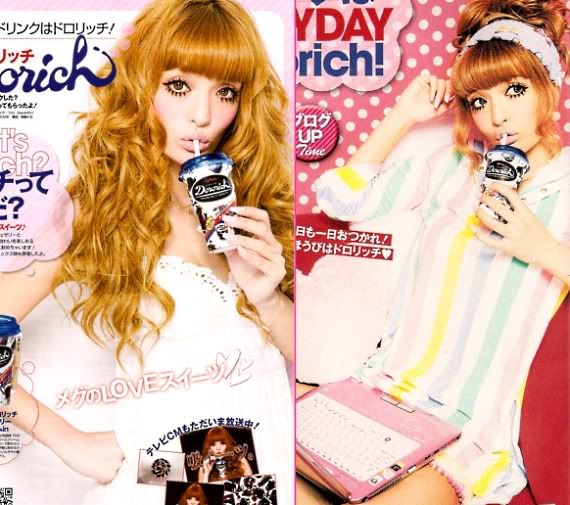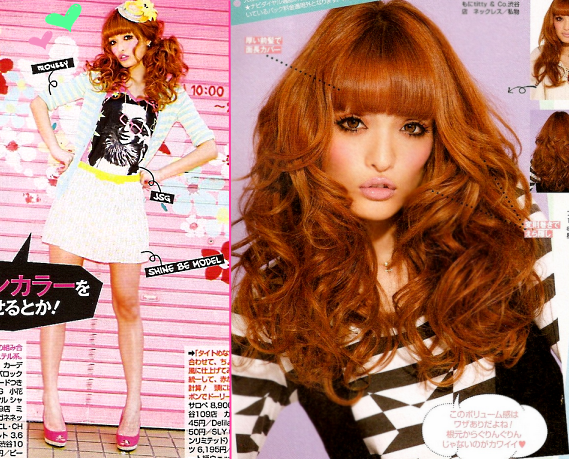 By the way: I actually think that black hair is somehow totally disgusting.
Or maybe only dyed black hair.
It looks totally fake... How's that called?
The
Edding-effect
or whatever''''
Still there are some Gyaru Models with black hair.
Like in the last (?) Ranzuki Hair&Make-Up, all in fugly black hair !!!
I'm so happy that my hair isn't completely black (yet) and still has medium brown strands or ends.
Anyway here's
Tsubasa
with black/ dark brown hair.
And last but not least: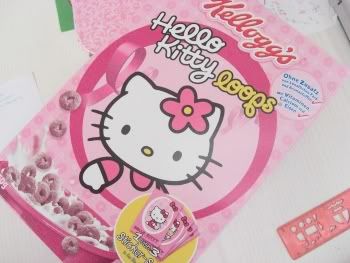 YUMMY
Chu, Ailing
*pink greetings*