Mad love!
Heyho everybody!
I'm sitting at my aunt's and got abt 1 hour time to waste!
I can't edit pictures, I can't dance, so the only thing to do is to blog! (and her keyboard kinda sucks)
First of all, I got sweets for you

Anyways, totally good news:
Angelababy's parents said
Yes
*.
That means she can
fly fly fly
with me.
Yays
.
Oh and last time I forgot to say that it was
2500€ in a four star hotel for 10 days + breakfast + flight for 2 persons
That
is
uber manageable isn't it?
Btw the word
uber
, did you know that it's a
German word
.
The word
über
?
We happened to talk abt German words in English class today and our teacher told us that there were many English using German words, often because they're in.
I did know abt strange German words in the English language, but I thought that they were a rare phenomenom.
But actually there are so many funny German words, here's a list of a few:
Bremsstrahlung
coffee-klatsch
Das ist gut
farvergnuegen
gemuetlich
hausfrau
kaputt (so going to use this word, I hate the insufficient word 'broken')
lebensraum
lied
nicht wahr?
reinheitsgebot
spritz, spritzer
waldmeister
waldsterben
weltschmerz
There are many more, I only wrote down a few I kinda
fancied
.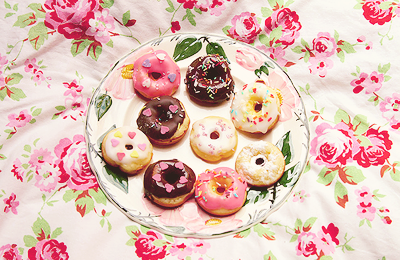 Yesterday, I was in the city
after school
with a frn and when I suddenly saw three asian boys in school uniform.
Not ugly boys, but uber good-looking, totally handsome, japanese-looking, with styled hair boys in school uniform. *gasp*
I noticed them too late, they were already staring at me, so I covered my face and
shit, shit shit
all the way.
We waited for the next tram after that and met a friend with another girl. I didn't pay attention to my surrounding and then again, too late: Five more of them came, I turned away, but one was already pointing at me.
After that they came, at least 100 boys in school uniform all over the place (also some girls with skirts, and those stockings).
My friends had to go back to school and I still had to get some things, so I went on alone.
Disaster:
On one side of the street were 20 of them, on the other side like 5. One of the 20 crossed to street to go to the 5. I wanted to walk past this single boy, but
behind him
. Walked uber fast, and only look forward, so that I didn't need to look into their faces left and right. Mistake, because of that, I didn't notice that both groups were moving towards each other, meeting in the middle of the street. Thus, I was suddenly surrounded by 25 boys in school uniform. The horror!
I think I nearly ran out of the crowd.
It was the same last year, but back then, there were 100s of boys in grey uniform, I wonder what they're doing. And also they always vanish so suddenly.
It's not like I hate good-looking boys, but somehow I have certain complexes, like sometimes I can't see things, although I think I
would
like them (e.g. movies) and also often I hate typical Asian things (photographing like crazy).

The other day I watched a German drama called
Love in the city of the Lion
(or sth). Actually the drama played mostly in Singapore, but it was a German production.
I realized that one doesn't need to watch Asian dramas to dive into the world of eternal love and bitter sweet tears.
Germans are also very pro lah!

I 100% need a credit card!
But I want one with individual design? Does anyone know if
Sparkasse
offers this service?
Chu, ailing
*too wonderful Jaejoong*
P/s: It's JJ's birthday tomorrow! Let our wishes make it a beautiful day for him! Happy birthday, Jaejoong love!

P/p/s: I'm sooo busy: layouting, reading, dancing, applying~