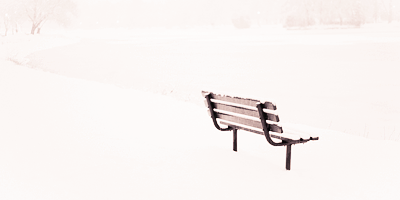 Just as you don't understand that eleutherophobics are afraid of freedom, you will never understand my aversion to start new blog posts, and realize the superbness of each of these reads/treats.
I have this sense of foreboding that I'm going to be super late for preparing this year's Christmas dinner. (my unbreakable record: buying the ingredients on Christmas Day - at 6am in the morning. or so)
But I'm not an ancient Greek, and also not an oracle, so why should I take any action (such as searching for recipes) upon being confronted with this prophecy?
This post has no written content when I conceptualized (more visualized) it in my head, so I'll just add extra extreme random vanities to make you read more.
I actually super hate kids in my age who
read
(books). This is because I'm uber uneducated and therefore can't understand how people who are supposed to be like me, read.
Whether it's classical pieces or - slightly worse - random
adult books
about murder, sex and - what else is there anyway? Such a thing is called
act intellectual
, which differes significantly from real intellectuals in the fact that they don't read haphazard half-assed hogwash.
Tbh, I just finished two books. Well, they aren't novels, so all's well. Political intergrity remains sound. One is subject literature and the other is a collection of glosses and grotesques.
Put simply: There are
exceptions
The
December 2012 issue of the German Vogue
contains this fantastic, wonderful, marvellous editorial, I just have to share it.
David Chiang and Toni Garrn modelled fashion inspired by traditional Japanese clothes. It's awesome, I love Asia, I love stereotypes clashing with untypical things.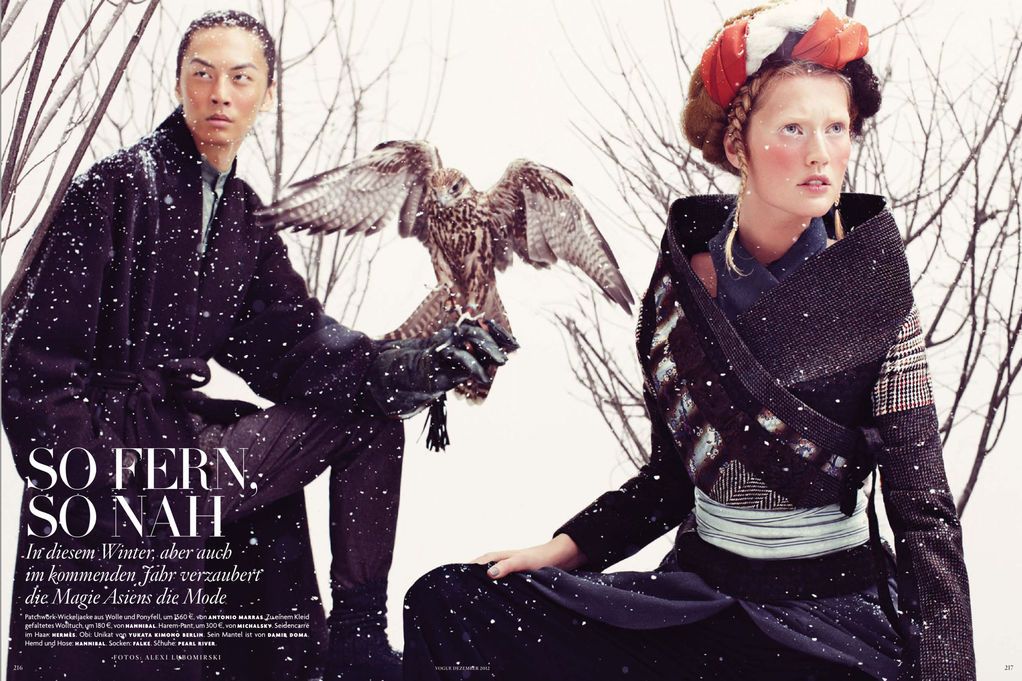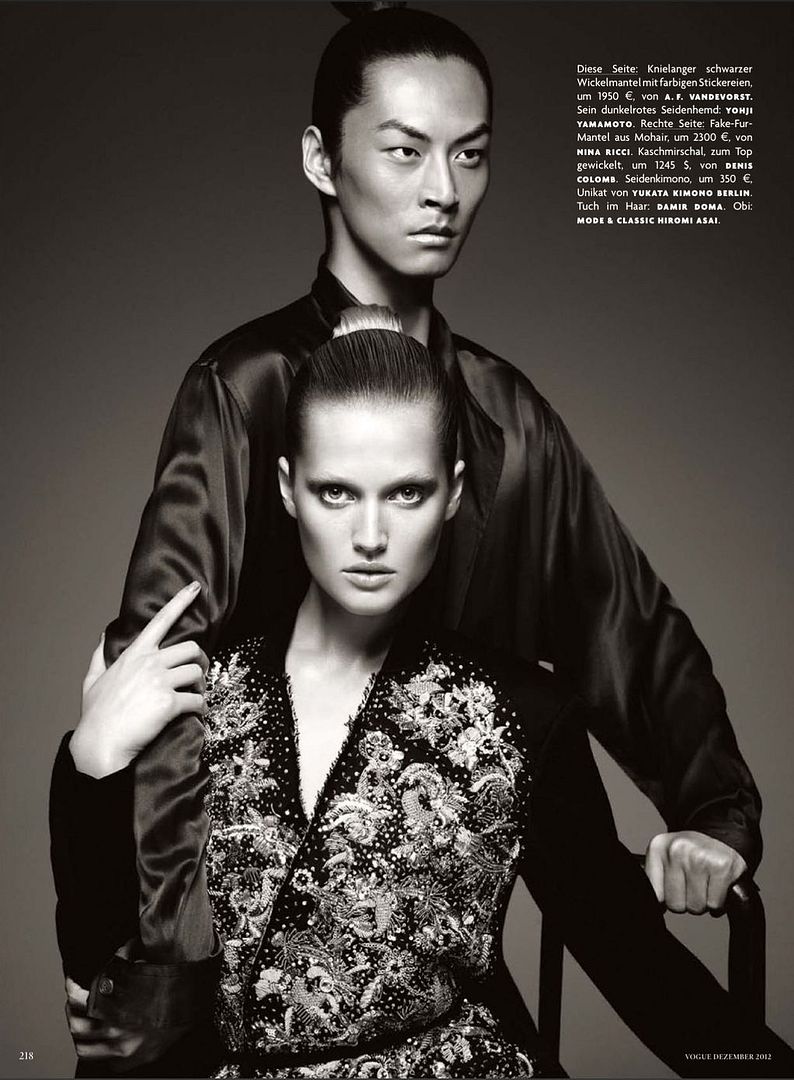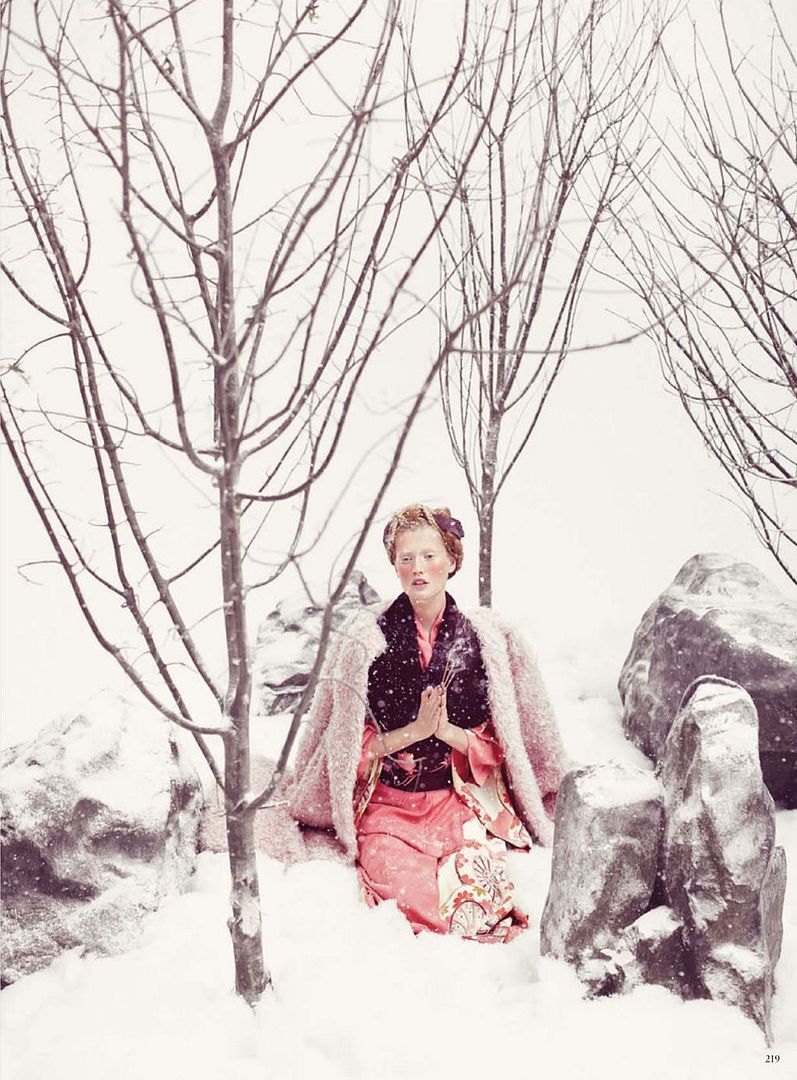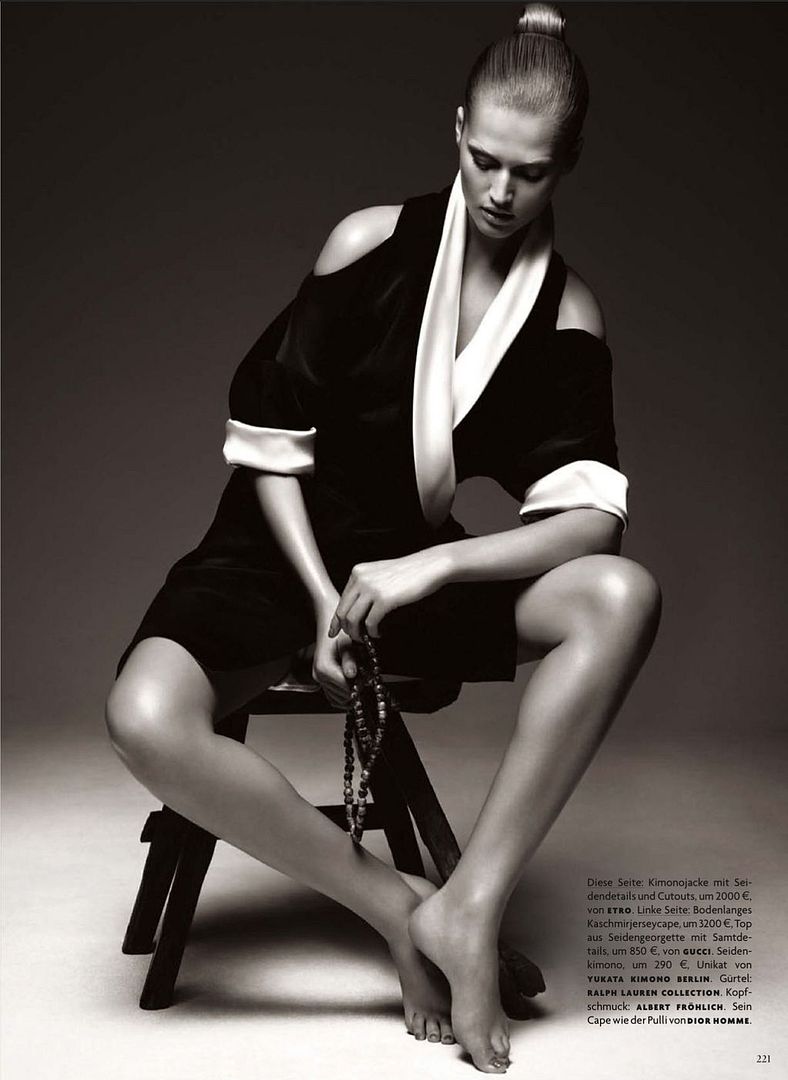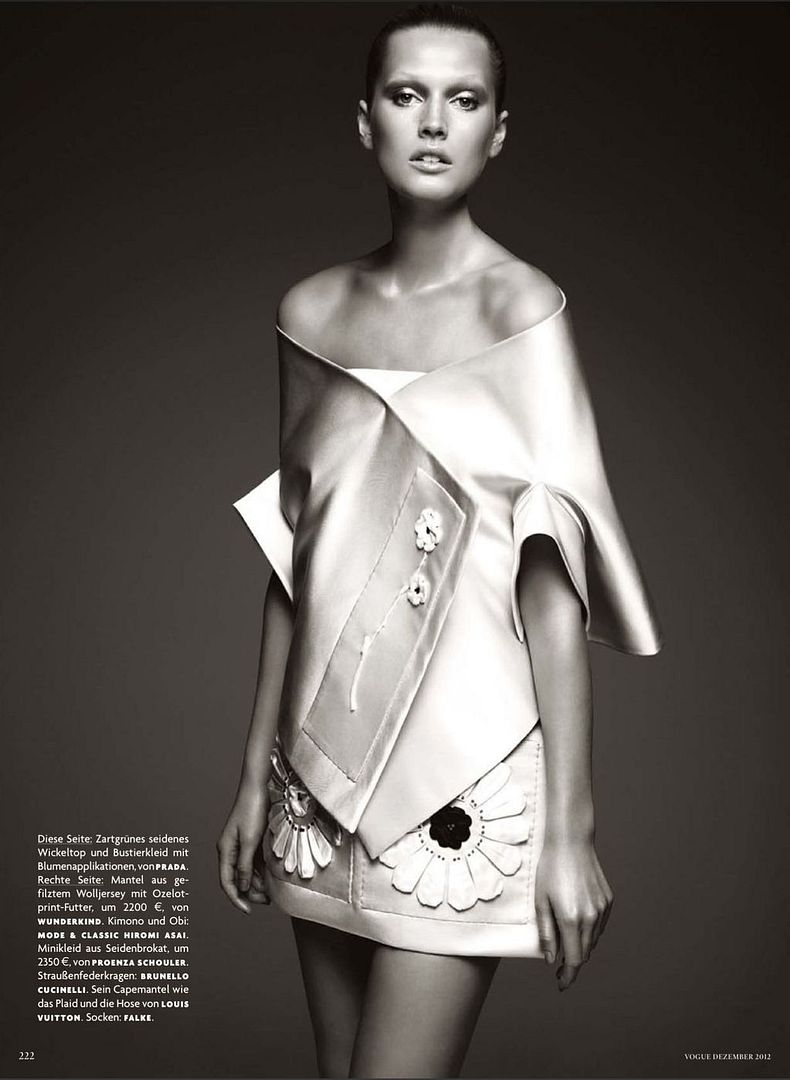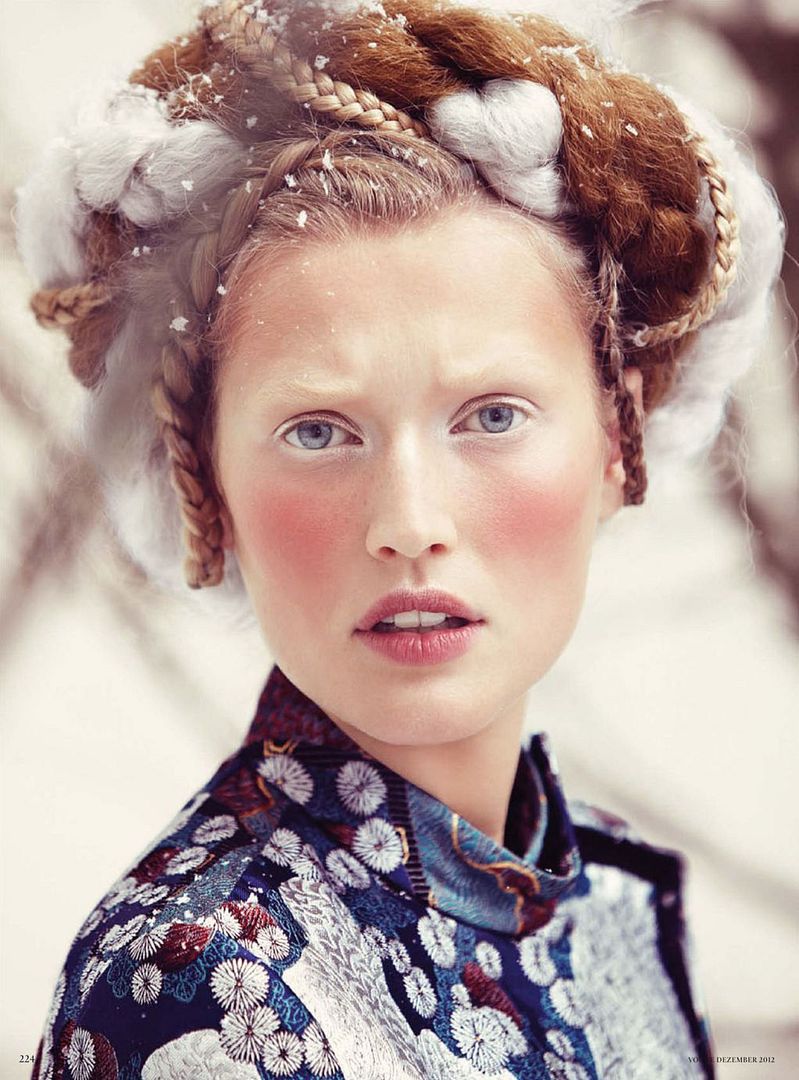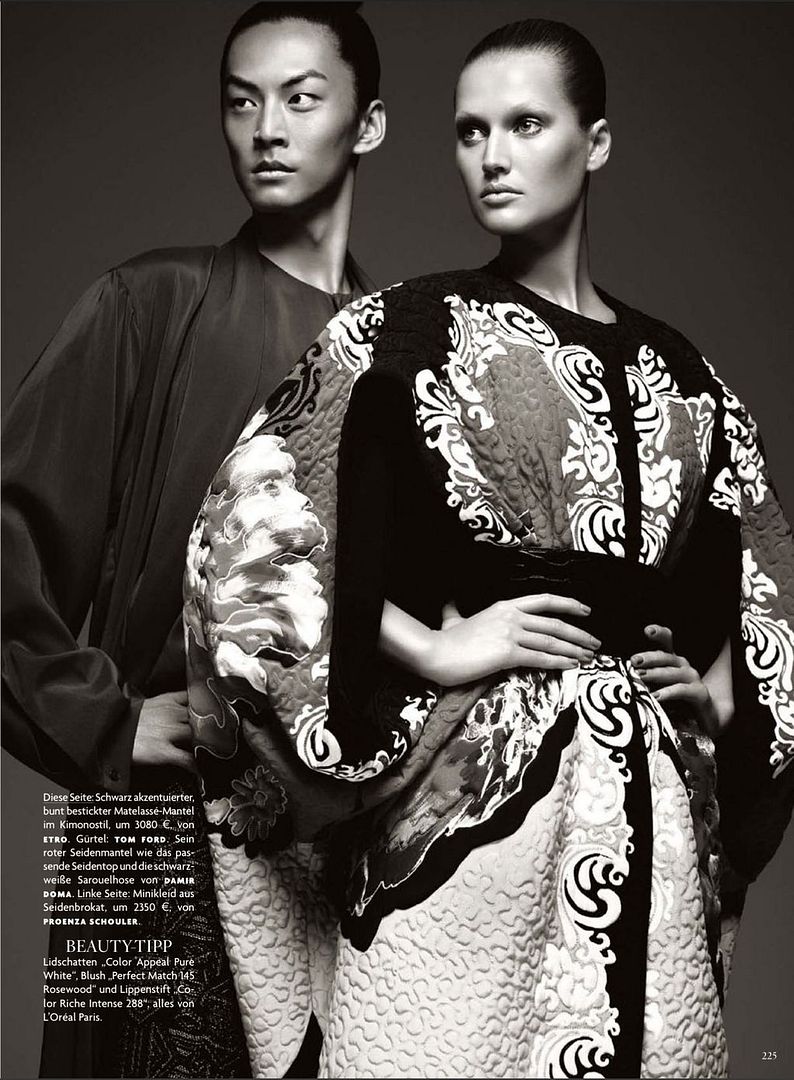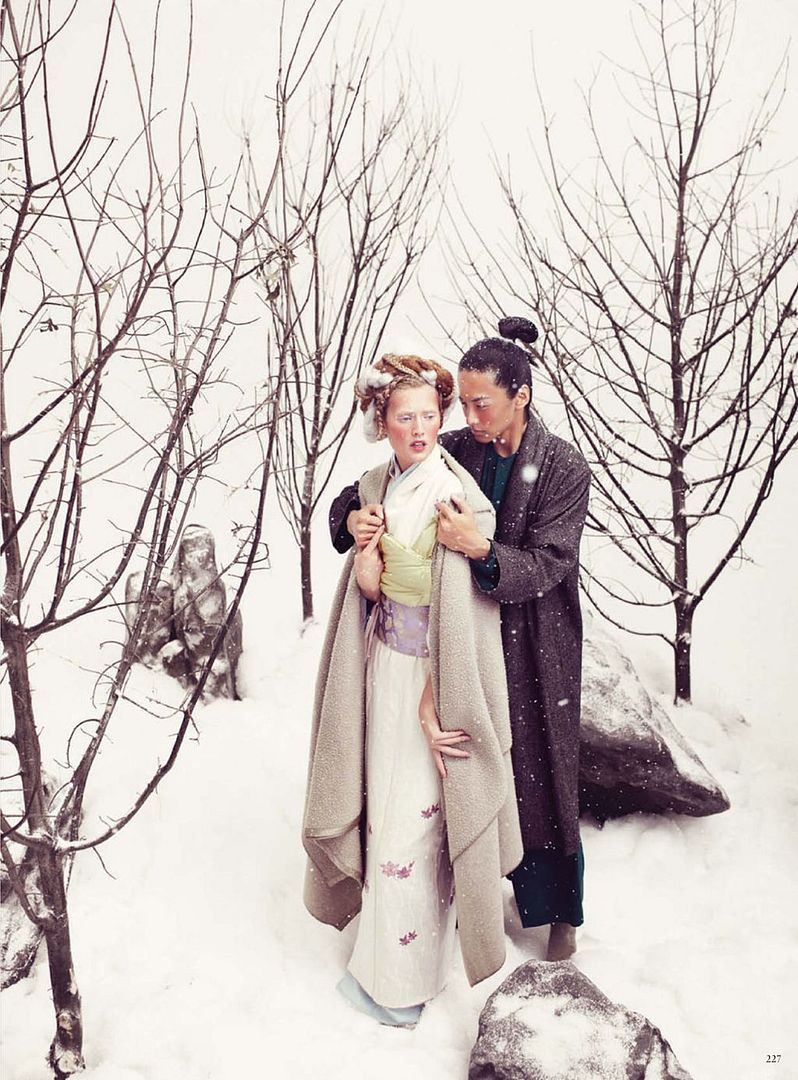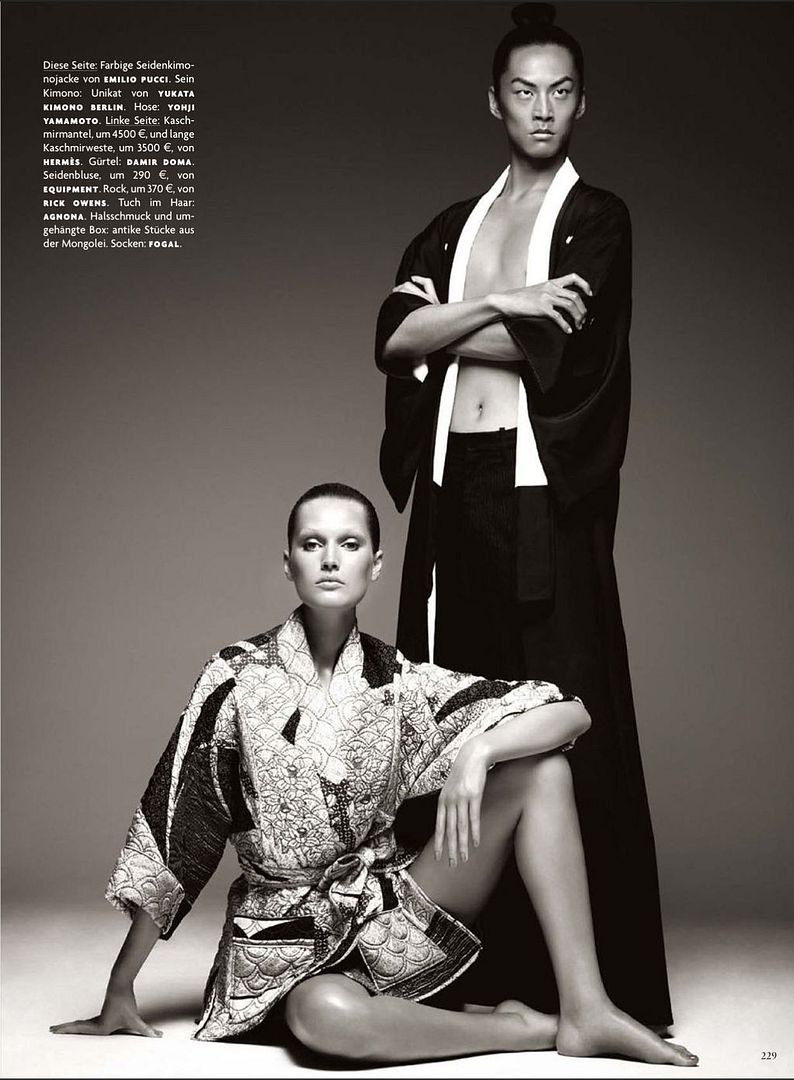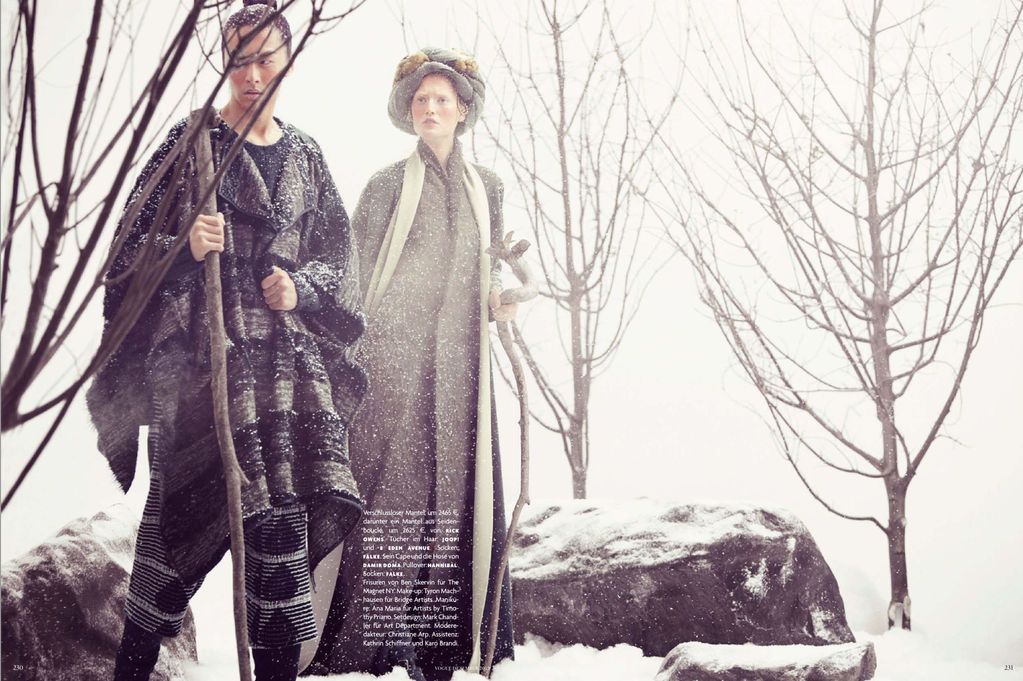 source
It's really so so beautiful, I love it max!!
Here's the
making-of vid
.
Ah, David Chiang, I love the feudol lord look of him! And the setting! I am obsessed with winters in medieval Japan, at least after watching
ストレンヂア 無皇刃譚
!!! Oh, I am in love!!
freezing cold snowy winter in barren countrysidegreetings
Chu, Ailing