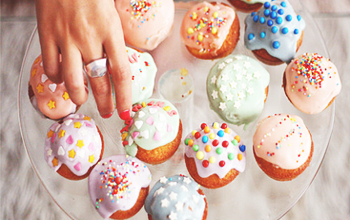 My last post was
ridiculous
ly short

And this one aso be lah.
Actually due to some organisational problems my bathroom is expected to be finished by only the week after next

Just because the stupid HVAC installer (the guy doing all the stuffs with heating and so on) hasn't time to relocate my heating before Thursday.
Oh and last week I nearly drove my dad crazy when I went to the building centre with him. In fact I did not only pester him, but also the expect for sanitary

Well, if you ever want to buy a flat shower base and s.o. tells you that you can't use a hair sieve, because it has another drain (Abfluss):
WRONG
!
Buy the 50€ one and you can!

In fact, I think that I am from the kind of
exhausting customers
.
I'm not unfriendly/rude or impatient, but kind of
demanding
?
Like, the poor
goodlooking
guy at the tiles. I think we walked miles from tile A to tile B and back again, and I just couldn't decide!
And then I happen to chose just the type of tiles which isn't in stock anymore and then he has to try out everything to get them for me and so on. (Actually, I think my mom was the more
energetic
person on that day.
When getting a
VISA card
, I ask what this and that means, spam the inbox of my advisor and in the end I drop by and ask again
personally

The result is, my bank doesn't offer
customer designed
credit cards

, so goodbye
pink visa

Earlier I re-read my
Ms Kim Hoang
post!
I really hate them!

So fugly!

It's a really mean entry, but there wouldn't be any point, if it wasn't mean.
Btw, she is/was pregnant and now even her super fugly homepage closed.
I should have screenshot it, it was so fucking
for the arse
.
Well, if you look at the
hoster/ sponsor
, no wonder lah~

The whole thing looks like a bad joke!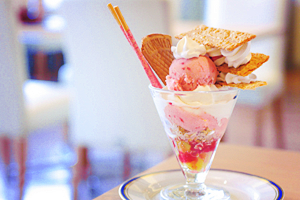 Read an article abt
plastic surgery
for
legs
yesterday.
I should've known it, but in fact you can model the shape of your legs via liposuction (Fettabsaugen). The interviewed doctor talked sth abt well and bad shaped legs.
Srange
, not?

Chu, ailing
P/s: Last weekend (or so) the most ridiculous thing happened to me and once again, another dumbass person was added to my I really hate you -list. Live well, succer!

P/p/s: Didn't feel to old to look となりのトトロ yesterday (even planned it)! Loves!