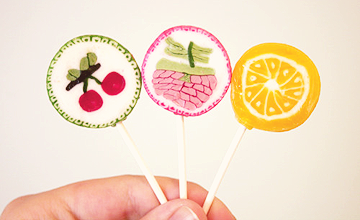 I've got
so nth to do
, so I'm blogging
I'm lazy as ever, but I decided to just ignore this fact.

I think
my life kinda improved
.
The main reason for this is maybe that my room starts to take shape Hahas

Like, it gets
pinker and cuter
everyday
And maybe because I've got sth to wait for:
Summer 2011
I'm really trying to try my best to improve everything LoL.
Mark:
trying to try
Also to be a
better person
, but idk~
I think I'm rly not a very good person. HaaaiZzzz~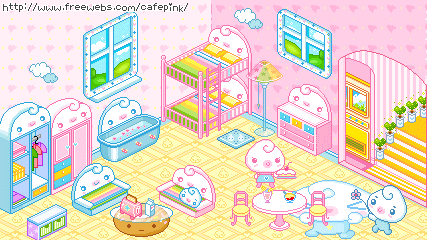 I really love the new layout. I love the
spank colors or fairy decorah colors
.
They are cute and childish
without huring the eye, like maybe the
Ranzuki
fashion (which I still like!)
I will write more abt
Spank
at another time~
Today was the
1st day of school
and I'm feeling like a
kid
.
Everyone is done with school, or older than me and got holidays, so I'm like the only one still going to school.
I mean, it's good to be young, but kinda
bitter
too ♥ (first time thinking anything like this~)
Being back there is rly more retarded than great. Oh, I hate to see all the ppl there (well most of them~)
I'm rly kinda
sick of tây
ppl. Actually I told a. that I would sit in the very last corner of the classroom all by myself.
Srs can't be bothered to live with them. Hahas ♥
Well, I think, it's decided - when I'm older, I want to go
back to Asia
, live there la. I just worry about the non-existing public holidays there.
Here in Europe they got so many holidays and stuff because of their religion, that's rly practical.
In Asia they dun even know the day Buddha died or was born to celebrate this day!
Whatever~
Since I'm
back from Sing
I listen to
Jay Chou
(and other Chinese musicians) non-stop.
I really love
Zi Dao Zi Yan
one of the songs of his new album
The Era
.
The melody is kinda of offbeat, not too slow but dynamic and still got a touch of sadness and bitterness in it. (And got the
Citroen GT

somemore WTF)
I like such kind of songs. Like Big Bang's
Haru Haru
or
Top of the world
.
On the
plane
I listened to much
music
too. I hardly watched any movie.
On the flight there they had not that much music, but on the flight back they had everything!
SHINee album,
TVXQ
Mirotic album,
Big Bang
,
2PM
, Kara, Lee Hyori, everything.
Also Jap stuff like Kat-tun or Arashi best of's and much more.
Really everything!
Oh, in case, you watched
You're beautiful
and like the
CN Blue
guy, I saw him in
real life
on the fan meeting.
And as I knew before, the CN Blue guys are
ugly
not very good-looking
for Korean stars.
Do you want to know more about Sing?
I'm not sure if you're interesting so I won't say much about my stay there, but it was the
best time ever in my whole life
And I bought much stuff, which I'm going to show you
F-Cuz
(I rly wonder what f-cuz means, could it mean
of course
?)
Also, when I came back, I noticed, that I spent to little money. I should've bought everything I see.
Next time, I wll do better
Hahas ♥
I lost some weight in Sing and trying to keep this up overhere.
I suceeded in so far as that I at least didn't gain weight again.
Btw, I wanted to buy an
appointments book
in Sing, but they only got like those cute Korean style notebooks there. I mean without a calender.
So I bought one back in Germany, of course without any cute design.
It's black and from
Moleskine
of course, it looks like Tom Riddle's diary.
I'm trying to scrapbook it a bit and to decorate it with stickers
Just stupid, that i didn't bought any in Sing~
Whatever, it's black btw and I rly love it.
Because it's so... it's softcover, so you can bend it.
That's what I like abt it. Hahas

Well, I think, I just told you
like a million things
, so I've rly put in my time.
I gonna go back live in my spanky paradise and dreaming again
Chu, Ailing