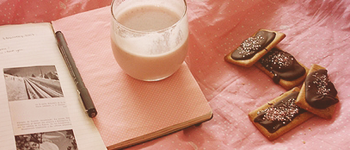 Everybody hands up!
I'm giving my best to blog more often, but either I'm uncreative or I totally lack inspiration.
Both are two different things.
But they have at least one point in common: I dunno which countermeasures I should take to fight either of them.
Should I sit in a cafe and watch people in order to blog about their retardedness or what?
I'm just about to
revamp my room
.
Finally I dragged myself to
Ikea
yesterday and checked up on sth that I saw in their catalogue.
I ended up deciding to buy only like 3 box sort of things from them.
The rest shall be purchased on
ebay
.
God, what would I do w/o ebay?
I also want to buy a new
keyboard and speakers and a USB hub
for my pc.
I wouldn't call myself a real
gadget freak
, but when it comes to buy elextronical stuffs, I'm real anal about the product's specifications.
Other than retarded technical demands, I also refuse to buy gadgets that are not pink/white.
And mostly you only get either of them.
Means, you want high-end computers, then you go for hacker, cyberspace, underground looking black ugly logs.
If you want a cute computer you will get some extremely low-tech trash and mostly it's partly grey or black somemore, like fake Hello Kitty stuff.
(The 3rd option would be to buy
Apple
products, but we should all keep in mind that Steve Jobs is a jerk~)
So, I want to buy a pink or white keyboard, or best a pink
and
white keyboard! (e.g. keys like enter, shift, ctrl are pink, rest is white).
Other demands: I don't want a wireless one, having to exchange batteries just sucks
I want it to have the media control keys (means volume control, mute, play, stop, pause)
I want it to have hotkeys (stand-by, wake up, etc)
And actually I would want to have QWERTZ keys (bt somehow I don't really mind~)
You imagine how hard it is to find sth like that?
Luckily there are countries like Japan, which always design stuff for the girls.
And I know, I suggested that Hello Kitty stuff sucks (which it does mostly I guess), but as for keyboards, they are love!
They have all keys I can imagine!
You can't imagine how hard it was to hunt down the perfect USB hub!
But, I eventually found one.
It's from the Korean brand
Xoopar
! (Gosh Japan and Korea, I love you two!)
You should check out their products, they are cute to die for!
Innovative, clever and they have a green series somemore!
It's not only a USB hub it reads all kind of memory cards, too!
Please, I should get a Noble price for finding a combination of both in pink and white, with white cable somemore!!!!
(The problem about most white/pink products is that the cable is black, ultimate ulgy!)
I'm so looking forward to get my hands on this cute little thing!
My desk will look uber cute and pink and neat!
The wall which is going to be pink will be decorated w/ some unique Korean wall stickers!
Koreans are super pro's in lifestyle! They invent the cutes, pseudo useful stuff and you just gotta fall in love with their things, however matured you are!
You will become a
kidult
!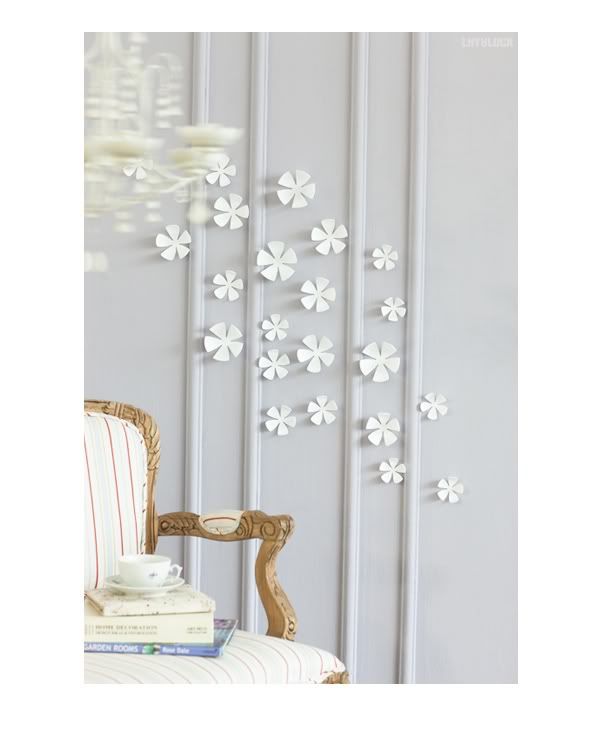 They will look great on a pinkish wall!
I love how they are popping up! And I love sakura blossoms ♥
The stickers are from the
Himori
, it's Korean, too.
Since I have another corner of my room which need some revamping, I want to make a pinboard there. It should be a bit lengthy and hang above my couch.
Example pic:
It's not very difficult to DIY, so I have high expectations in my crafting skills! Hahas ♥
Yeah, and I need a new couch >.< It doesn't have to pink for a change, just white or vanilla,etc. And I want it to be a
sofa bed
thing, so that my friends have a place to sleep whenever they are coming to mine.
And I fear that my room will be too pink >.<
Also I somehow bought an awesome
hair dryer
!
It's in a
cute shade of pink
(yeah, most pink products have ugly shades of pink, or worse: are metallic pink!)
It is ionizing (somehow ions are shooting out of it, which makes your hair sleeker) and it comes w/ a diffusor!
And it's like 12,50EUR only! I couldn't resist!!!
Actually I also need a new mouse, mine is the wireless pink and gold one from Juicy Couture!
It is cute and everything, but I hate that the battery runs out of juice so fast. Damn annoying!
If you ever going to buy a mouse, don't listen to people saying wireless is best.
You know what the best is?
Mice, which have a detachable cable! If it's fully charged you can use it as a wireless, if you need to charge it, you use it as a wired mouse! (
all
Xoopar mice are like this~)
Anyways, my frn is free e nxt 2 weeks so I can call her over LOLZZz
An aso will go buy
Ikea
stuffs tml, I hope my mom gonna contribute some cash, if not I rly jiak chao one already lah...
wish me luck xxx
Chu, Ailing
P/s: Another reason why to buy Xoopar products is, that one of their staff members, replied to my questions at about 9pm Friday!!
so dedicated...

P/p/s: The icon is my rooom... not!
But it seriously looks like my place, w/o the mac thing. I don't own any apple stuffs...

P/p/p/s: will update soon and aso show pics of e hair dryer...
yah i noe i kinda got lazy to e end. that's y i type in singlish leh... everytime i cannot be bothered i change to singlish mah