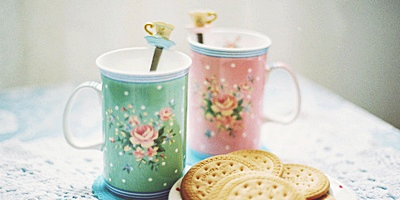 As I'm writing this, it's extremely bright in my room; don't like at all. I'm not really a vampire or orc, but still I absolutely don't like sunny weathers at all.
Luckily I bought sunglasses, because my eyes dislike the sun even more after that one winter in the snowy mountains were neither skiing goggles nor gold-coated astronaut helmets would prevent me from tearing non-stop. Which actually brings us straight to the topic.
March Haul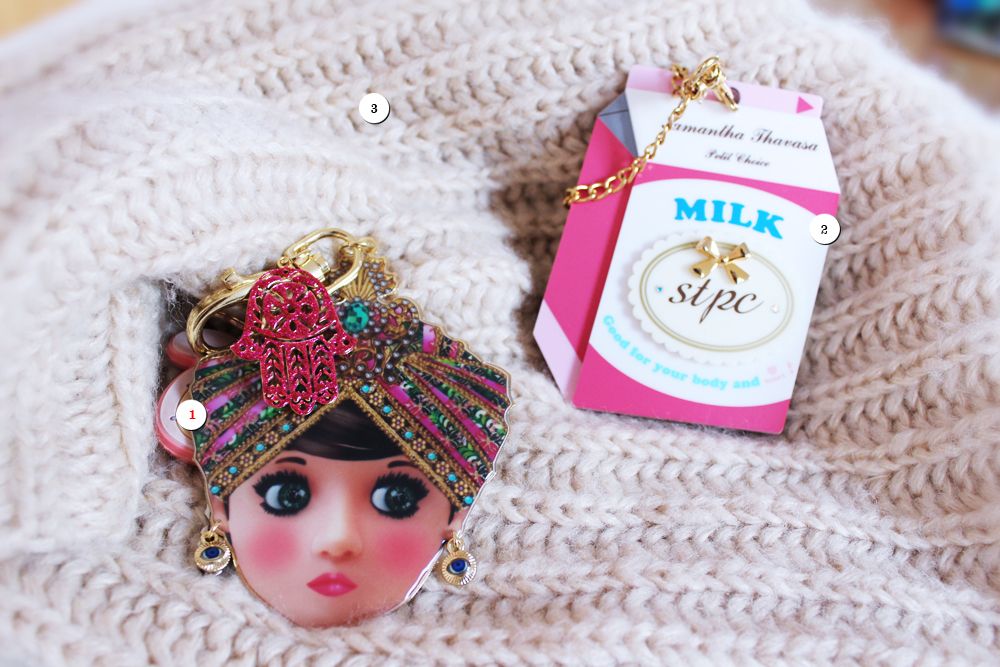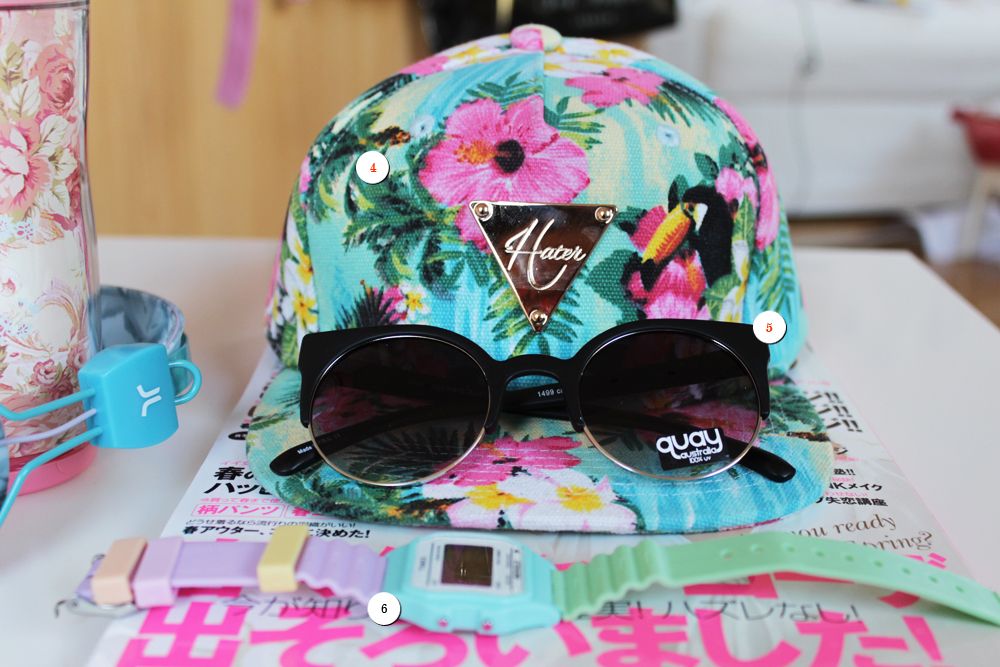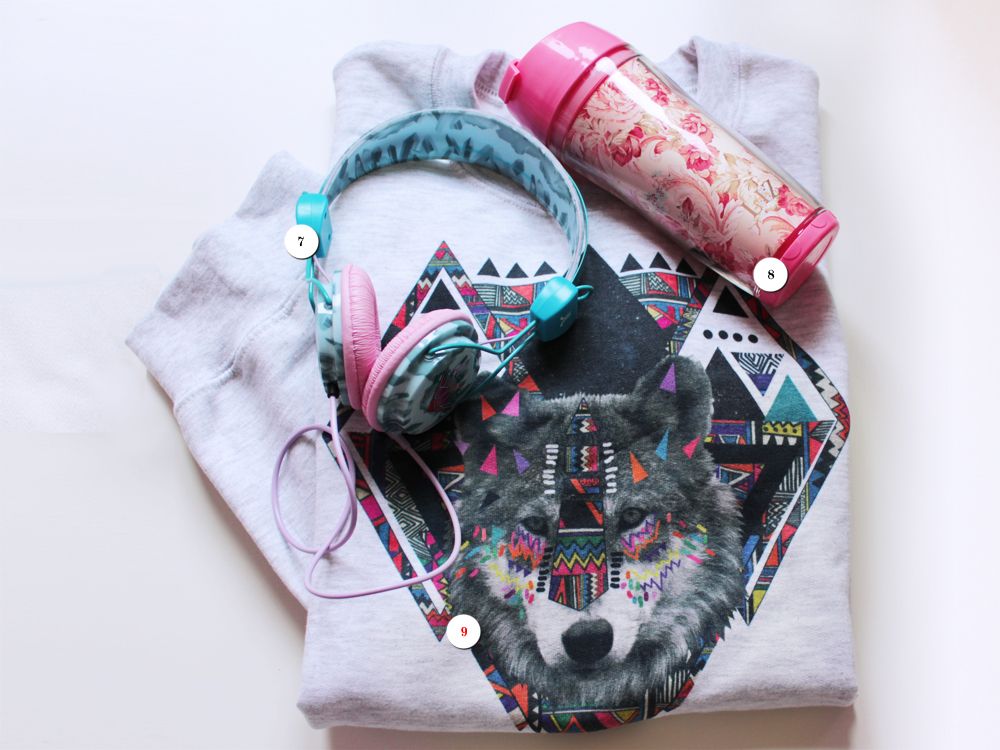 Items with red numbers are recent, others are fillers
Manoush key ring cute, unique and super big (larger than palm size) and definitely 'something else'
Samantha Thavasa パスケース cutest case ever for public transport cards! from Cy and ersatz key chain til now
Dahong muffler (similar) this is actually THE perfect muffler (testified by my friends and non-friends)
Hater snapback finally enables the effectuation of fancy flower prints on garments as seen in ViVi magazine
Quay Eyewear HAR_LM sunnies ensure instant sophistication and coolness boost! super popular brand in Korea
Timex watch not that I'd really wear it nor feel the need for any sense of time
Mademoiselle Yulia x WeSC headphones Mlle Yulia is dope and those headphones are as dope as it gets
Liz Lisa mug I don't think there's a more awesome mug on this world? also 有難い to Cy and her kareshi - who hates Liz Lisa staff
Ohh Deer Spirit Of Motion Sweatshirt hipster much? I don't care, I love wolves!
I'm more or less on a constant hunt for extravagant junk (must be my parents' education's fault) which is by definition hard to come by (out of stock or sold at some underground store only, with its staff being articulate in moonspeak only).
In terms of shades, what better pair than Quay Eyewear's bold, more wearable version of this year's trendy cat-eye shape could I find? As for my 2nd newest obsession hats/ snapbacks: 唔該 to Hong Kong based brand HATer for these drop dead awesome master pieces and this too-kewl-to-ignore pun on hat. And how gorgeous is this quirky sugar-sweet oriental Manoush key chain please? Been loving Manoush's gipsy designs for the longest time! Also, no key chain no life! I'm officially despising those having no key chain, because it's really so much easier to fish whatever has a strap attached to it out of something big and slouchy.
I purchased both the sweater and the headphones on a whim. I either need one week to thoroughly evaluate the pros and cons of an item or it's already loaded onto the delivery vehicle (ok, that's a hyperbole - parcel services are wayy to slow for that). Wasn't really a hard decision to get the headphones though, I dare you to find a cooler pair? Mine got the 'designed by Mlle Yulia cheat' btw. And that lady is i.a. a DJ and fashion designer from Tokyo, who has performed for Chanel, etc and who's behind the brand Giza, which Kpop idols love. Here is a little sample of her works. One of my fav mixtapes ever!
Chu, Ailing