Again and again and again and again

너에게 자꾸 돌아가. 왜 그런지 몰라.

Wth!

My life is slightly adopting a good course.

Not only did I finally manage to buy some furniture for my room, my diet is also

happening

(it's not

working

the way I want, but I

am

losing weight).

The only problem is my dad, who doesn't really want to go along with it.

Refuses

to get my pink paint~

I want to buy some

Sanrio/ San-X

goods for my room.

But it's so hard to find stuffs! (here goes the lamenting again)

What are you

fav

Sanrio/ San-X characters?

Mine are of course

Hello Kitty

, but I like the

brown

one more than the white one, it's like a tanned gyaru :3

Then I like

Rilak

k

uma

, because his character is so wonderful, I like

My

little

twin

stars

, because their whole world is in vanilla, spanky rainbow colors!

And last (but not least) comes

Kero

ppi

! I love his character, too

♥

(find out for yourself la)
BIG NEWS
The next
Yes
style
batch is nearly on its way.
What's frustrating
: I wanted this
green
pullover sooo bad, soooo bad since dunno~ early in January?
And I know it was still there a few days ago, but since the day before yesterday it was just
Out of Stock
...
There's only one thing left to say:
Life hates M.E.
But that's not entirely bad, since it was a bit overpriced.
That's why my batch gonna be less then 100USD this time (I think)...
FAT UPDATE
I'm just a genious! Hand me over the
Nobel Price
for having this sudden brainwave!
For some reason I decided to search for that green pullover again (after having searched for it 3 days straight, trying out 1000 different search term...combinations).
And then I saw it: a thumbnail of some
orange
pullover from exact the same brand!
I checked the describtion site and there it was,
my
pullover in green! Heart Max!!!
The hella awesome thing is that I found it, althoug they completely changed its thumbnail ok?
And that I didn't gave up after so many times!
And they sell it for less now~
+
I ordered sth from this
uber awesome Chinese brand
called
Othermix
I'm not really into Chinese clothing normally, bt this brand is just géniale. You can check out there stuffs at Yesstyle.
I ordered directly from their site, because Yesstyle's prices are like 3times the original price.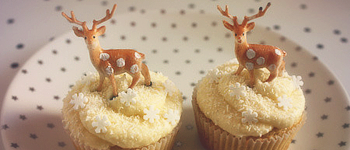 Since this post was started the week ago, I shall now announce that my father found the paint and the desired walls are pink now.
My friend came over to
paint
with me and at first we didn't have enough paint and a few spots on the wall just remained white, no matter how often we tried to paint over them.
Then we mixed pure pink color with water and it turned out to be
way
too dark
.
I had to give my father a reproachful call, telling him that my walls looked
all fucked up
, cuz I didn't have enough paint.
Eventually he helped me paint my walls in a shade of pink which - painted over my layer of dark pink - looked like white.
Now my
walls are darker than I wanted
, but am I getting used to it, or isn't it as bad as in the beginning?
Whatevs, kthxbye!
Chu, Ailing
P/s: I promise that I gonna upload pics of this yesstyle batch, of my room and other yesstyle batches and more stuffs I bought!
I promise! I promise!