There was no possibility of taking a walk that day. We had been wandering, indeed, in the leafless shrubbery an hour in the morning; but since dinner (Mrs. Reed, when there was no company, dined early) the cold winter wind had brought with it clouds so sombre, and a rain so penetrating, that further out-door exercise was now out of the question.
I was glad of it: I never liked long walks, especially on chilly afternoons:
Becox I don't know how to start this entry I steal this one lar!!!

UNIMPORTANT
My mother's birthday is this Saturday. I planned to eat at the Italian, but she doesn't want to.

Cy and I decided to finally go to the gym.

I'm afraid, exercising is the only way for me to lose weight, while eating 1 meal per day.

And - fogive my stupidity - I am excited

Especially about my personalized work-out plan, because having one sounds so
healthy life-ish
! And
I love all healthy life-ish things!

Also, I noticed that all my sports gear became either unsightly over the years or has gone missing.
So that gives me a really good excuse to shop like no tomorrow!

Finally, I can go buy the
New Balance
shoes!

How long have they been in in Korea and I still never buy?!
I just googled a bit and showed Cy the designs I like!
Nabeh, she say those aren't real athletic shoes, but plain sneakers, that is to say:
unsuitable
.

But I don't care! The only thing I care about is that Koreans have better designs than available for sale to Germany!
Ah! めんどくせ、な!

Here are some
th
inspos:
Pics clickable as always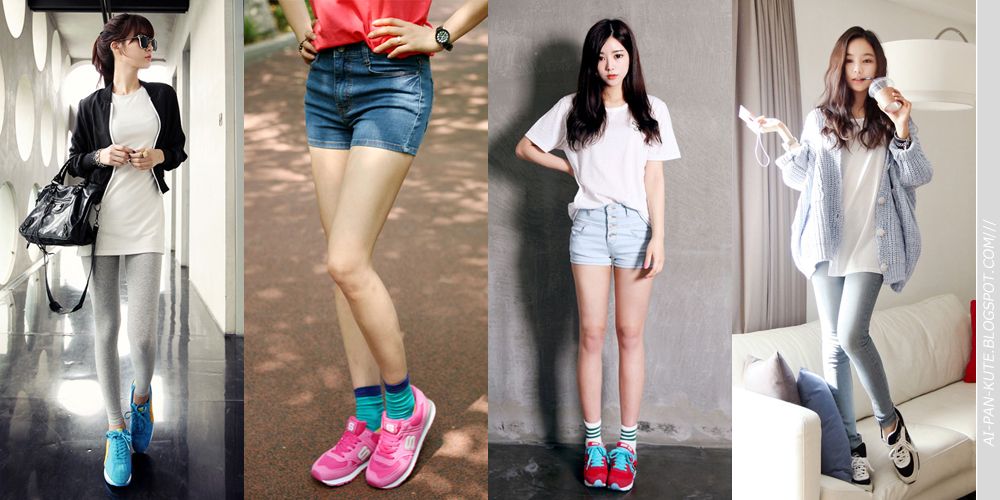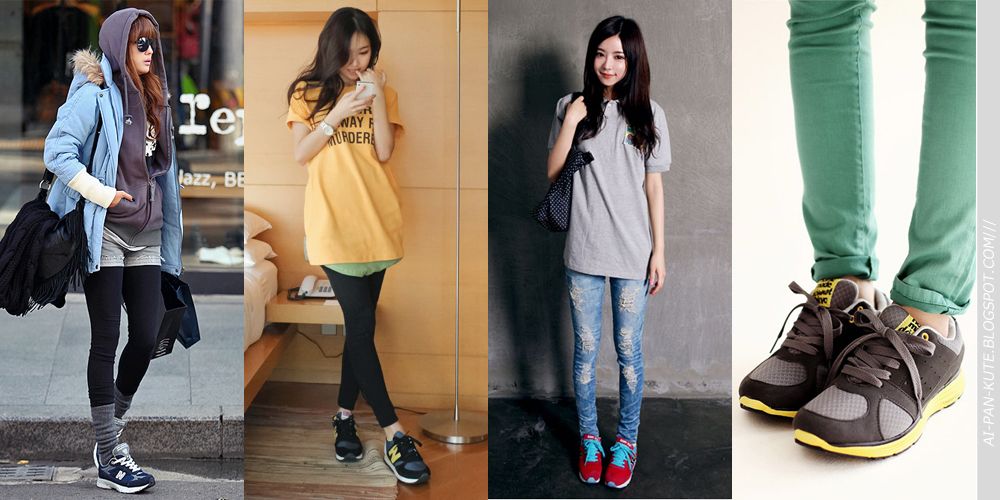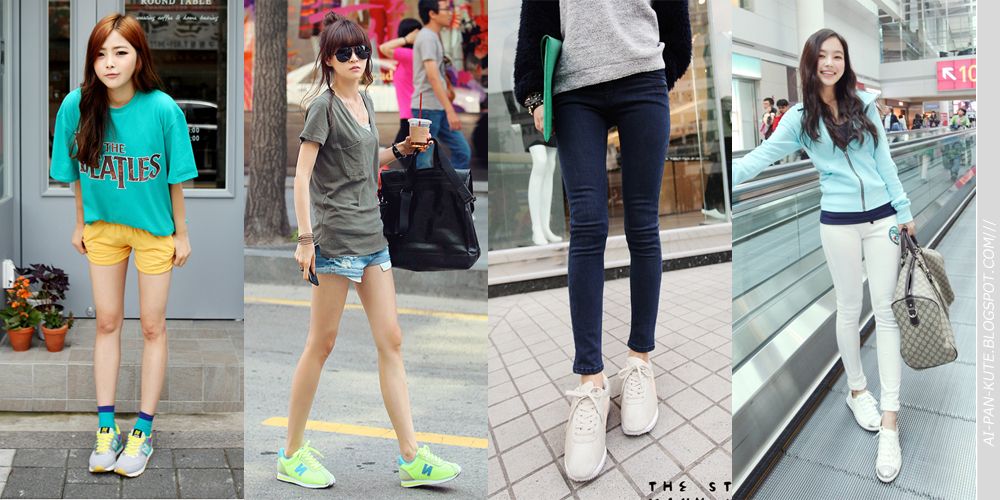 Source: arooki, redopin, cherryspoon, dahong
Good, I am so vain and unworthy of life for caring about how I look at the gym!

But - I love the style! I love how it actually doesn't fit together, because
you just don't wear sport shoes on a daily basis
.
So yeah, we're going for some shoe shopping in a bit (additionally I need a whole new dazzling gym kit!) and then head to the gym later!

よしゃ!화이팅!

IMPORTANT
ViVi and Jelly scans from October 2012 issues.
Cy got me some from Japan and I would insert a few styles from the newest Jelly, but there are no scans (and I don't really scan myself)
Ok, these are not scans, but my usual compact, jam-packed style summary pics.
The most obvious and hot trend is wearing beanies.
They are everywhere.
I love all kind of headwear and about this beanie-style I especially love this slack and pretty cool
aura
. It's so boy-ish somehow.
Pics clickable as always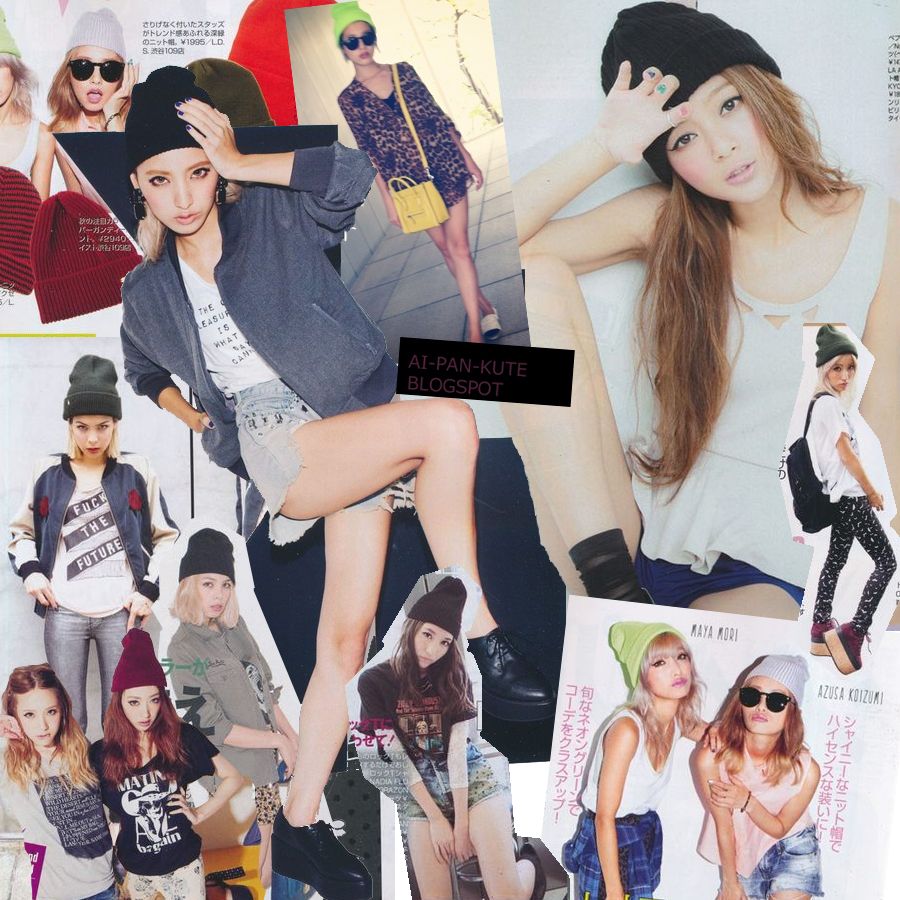 Ver 1) Standard Beanie
Cy calls these sock-beanie, because they look like socks. Haha It's true.
Basically, you can wear every kind of beanie as long as you put it on very lose.
Although most don't have a pompom, it's totally the same effect if your beanie has one.
In case you don't have any beanie at all, you can shop
American Apparel's Cuffed Acrylic Lined Beanie
.
Jelly model Yuuki Yamamoto wears it
(cf. flt green beanie at center top)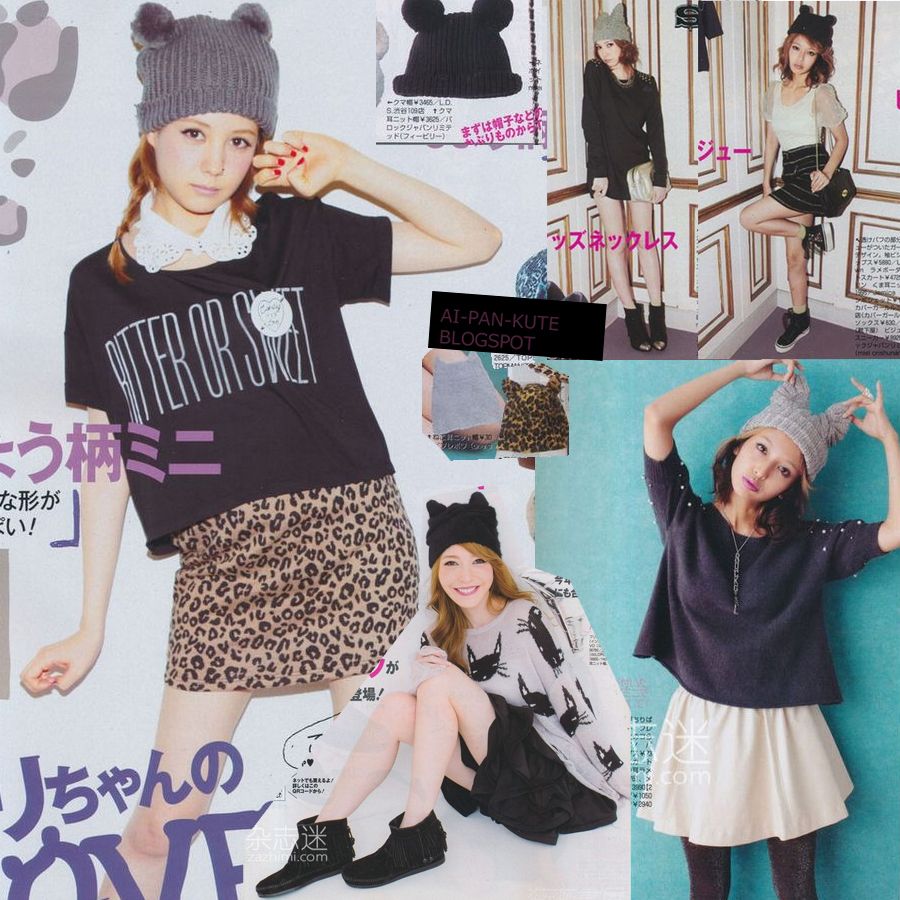 Ver 2) Beanie with ears
I don't like these at all, but they are also very popular.
The most popular are the ones like bottom right.
There's also another kind of beanie with ears all over the newest Jelly (like the grey one in the center).
The pompom ears version doesn't appear as often, but strikingly often enough and I know that H&M sold those last winter.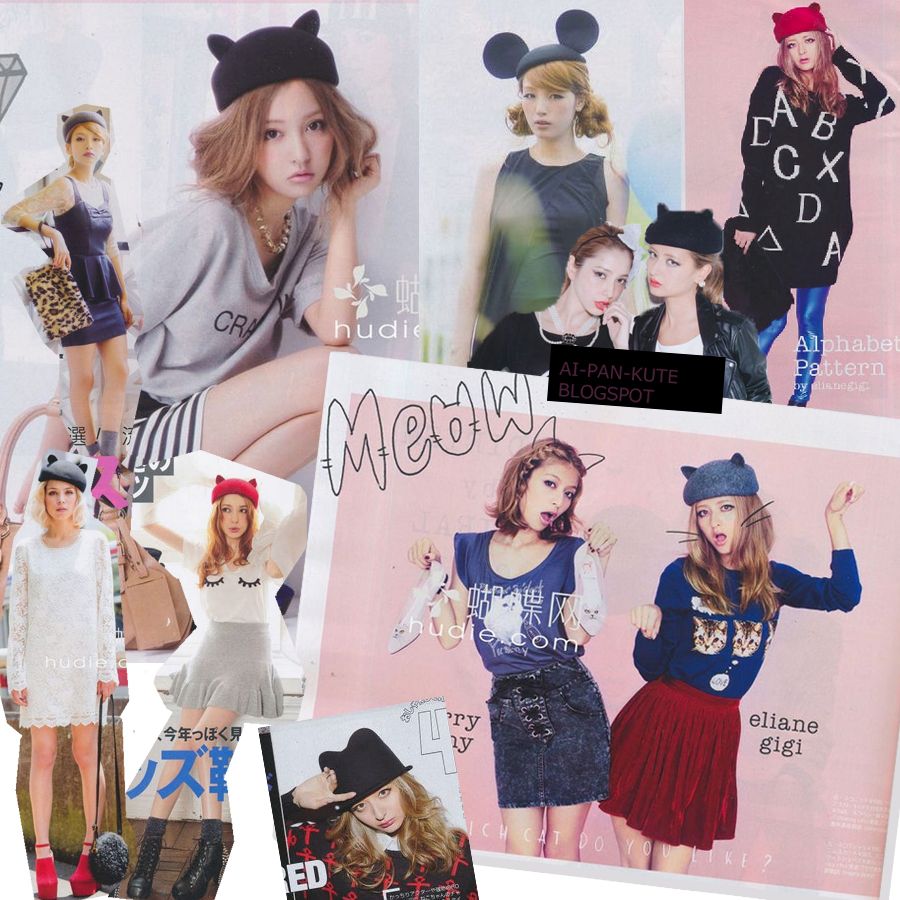 Ver 3) Ear Hat
As you can see this flat hat with cat ears is quite popular (I have not the slightest clue about how it's called - a mixture of pillbox and cocktail hat?), but there are also bowler-shaped hats with ears like Elli Rose is wearing (bottom center)
Wanted to brainwash you all into buying the - behold -
SAMSUNG GALAXY NOTE 2

which has been released just a few days ago

But, I don't have the time
Will save it for an ultra boring blog post soon

Hahaha!!
And that concludes my life and fashion update. Hope you guys liked it - and don't forget to comment or subscribe. Talk to you later.
isn't that the standard way for people to end their youtube vids?
Peace out!
Chu, Ailing
P/s: The beginning is from Jane Eyre - an absolutely phantastically boring book, which starts very adorably mainstream-ish.

(But I actually like dramatic-poetic describtions of technically quite unexciting things, which make everything appear very melancholic.