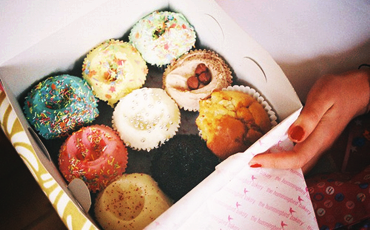 Just
bought a bunch of flowers
in a dimly lit, damp little flower shop, with leaves, twigs and other bouquet trash on the floor - just purrfect jungle atmosphere - when suddenly I was seized by this rare adventurous euphoria-waves and thought about
becoming a florist
. It is actually such a beautiful job, you are always surrounded by wonderful blossoms in all hues and can create fantastic master pieces which make people happy!
Some bucks lighter: Since when do I like flowers wtf? I remember hating them all my life, because they smell. I remember my mother calling me not a girl because I complained about the stench of her geraniums (and flowers in general). I remember how she told me that I should find a man who would buy me flowers everyday, because she knows of such a couple, and I was thinking, '...'. I remember my aunt's disbelief when she heard that I never visited any ikebana course.
I guess it's once again my age (and/ or
Shini
). And maybe the fact that it was spring and now it's winter again (winter à knee-deep snow and blinding blizzards and polar bears). My favourite flowers are
hydrangeas
. Actually I only started to like them, because it's my aunt's name. Then I found them to be Japan's No. 1 rainy season flower and they aren't ugly either. So, that adds up to
love
. What are you favourite flowers?
I hate cherry blossoms btw
During pre-spring we have this booklet filled with hundreds of plants and actually there are really so many amazing ones, that you end up loving every blooming thing out there (personally I also like peonies and tulips). Only my parents are very boring so they'd never order the crazy ones.
Stash from Japan and Korea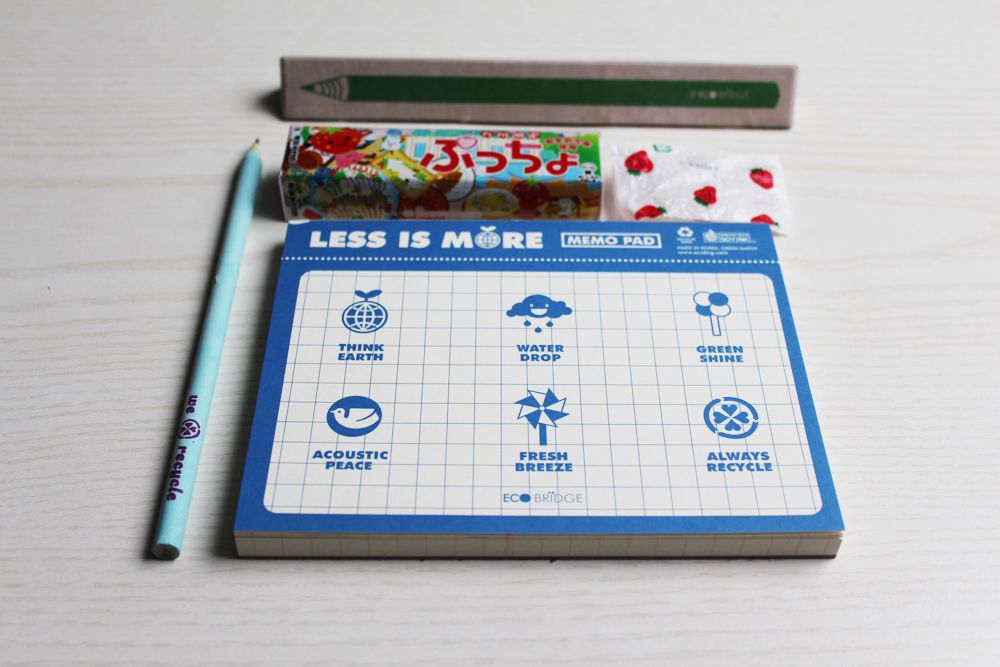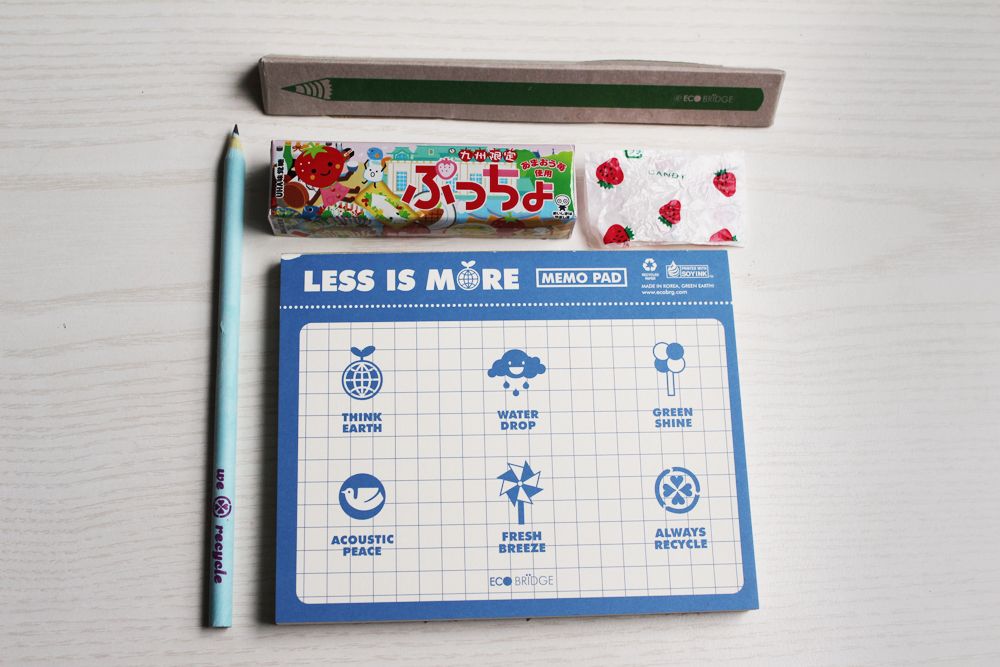 The memo pad + pencil set is from ECO Bridge (they ship worldwide) a super awesome green brand from Korea. From my last post you could think that my relationship with mother nature is a bit indifferent, but I must disappoint you: I care more about pandas than you do. But I also hate insects more than you ever could
The idea behind ECO Bridge is creating a bridge between humans and nature through their eco-friendly small things in life products. I am a big fan of step-by-step approaches so of course I'm willing to at least implement some environment-friendly stash into my daily necessities. Also Koreans just have drop-dead-amazing pseudo useful stationary!
The other things are pressies (or what's left of them) from Cy who recently visited the kareshi in Jap.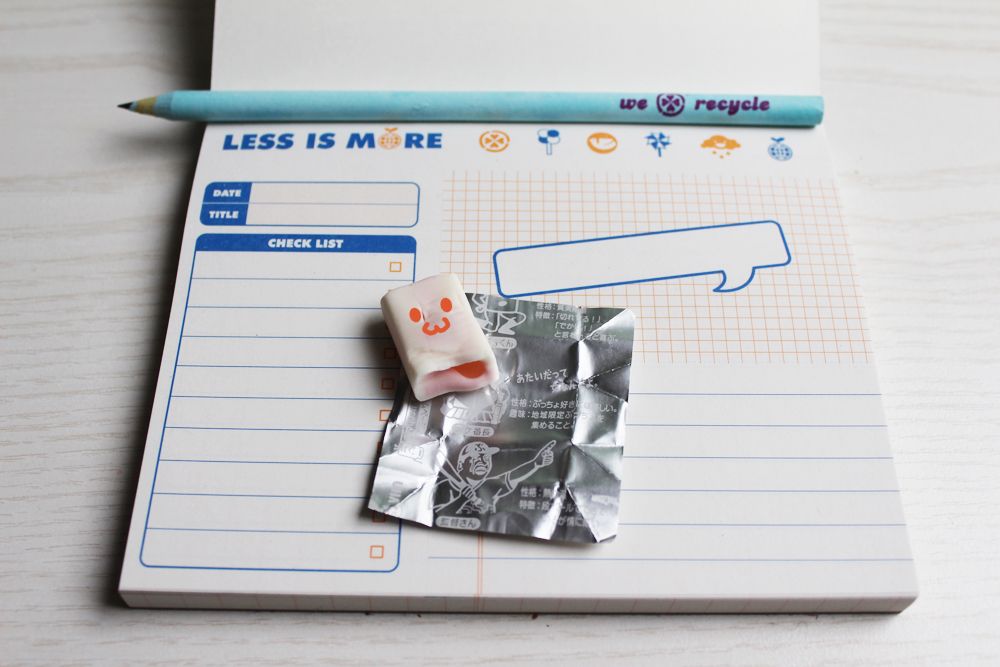 In case you noticed, one of my trademark personal trait is that I can't do any aligned thing, ranging from cutting, to drawing lines with a ruler to placing things to photograph.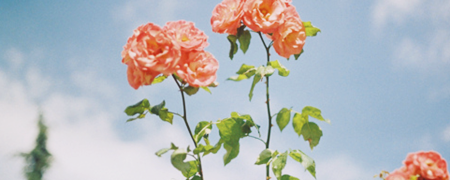 À propos, flowers. In relation to recent International Women's Day and all the hype about it in Asia which is now slowly and insidiously conquering the Western worlds: I'm disgusted.
I hate the shallow and simple-minded way that women are supposed to be treated on this random day. I wouldn't give two flying fucks about any sort of present I'd get and if anyone dared to give me flowers, I'd beat that guy up with his present, petals wildly flying through the air, which resounds from my hysterical screams. I absolutely hate how Asians just love to make every originally Western holiday big, which is only in the slightest way related to romance? or love? or anything from that affection part in the world of feelings (that Asians actually don't know anything about) without seeing any meaning behind it (Christmas?).
What is the use of getting flowers or chocolate on Valentine's Day, White Day, Black Day, Women's Day, Pepero Day, etc when you are completely unable to even imagine what respect to women might be like? Why would I as a women accept such an empty gesture? In many points, Asians are just plain stupid. And I really hope that the angmohs are keeping the niveau which so far distinguishes them so flagrantly from Asians.
Chu, Ailing